Register and sign in to the system, then start a search by event type (Team-building, or Conference, training), or by vendor type (Training venues, Caterers, Tools, Staff, Performers, or Training planners)!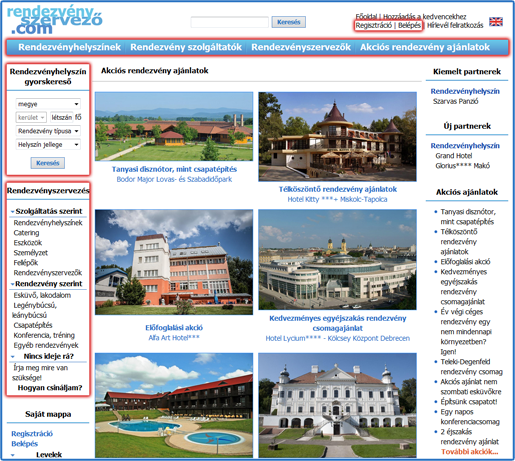 Call for offers by the instrucions appearing on the search forms, or add the training venues and vendors of your likes to your favourites...
... then call for comparable offers from a group of training venues, or vendors in your favourites' list!
If you receive an e-mail notification of the arrival of a new quote, take a look at it, and choose from the received quotes!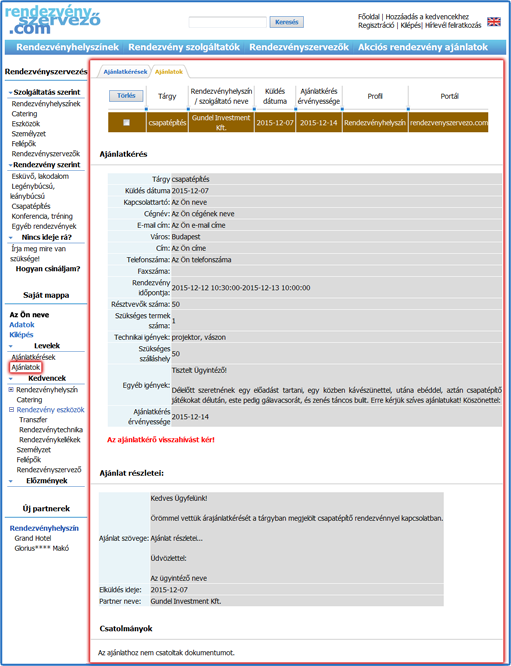 Place orders for the best quotes, assemble your event's program and cost plans, then prepare, and distribute the invitation cards, handouts!
We wish you easy and successful planning!
The treninghelyszinek.com team